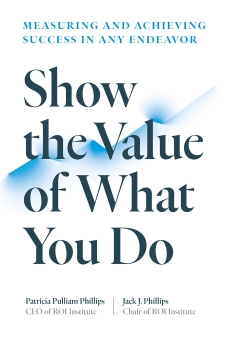 Prove your effectiveness to anyone—and achieve professional success—by adapting the same ROI methods and metrics that leading companies use.

In an era of evidence-based inquiry, people need to be able to measure their success. In their new book, Patti Phillips and Jack Phillips aim to help readers see the value of their work and then share it with others.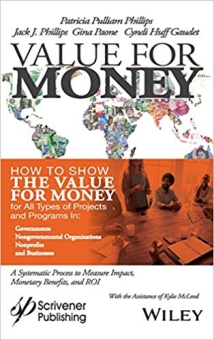 Written by two of the world's most well-known ROI (Return on Investment) gurus, this guide is indispensable for anyone involved in showing the value of money for projects and programs in governments, non-governmental organizations, nonprofits, and businesses. These range from human capital programs to marketing initiatives, technology implementations, systems integrations, quality and lean processes, public health initiatives, procurement procedures, public relations events, risk management policies, economic development programs, corporate social responsibility projects, public policy programs, branding activities, innovation programs, customer satisfaction projects, and everything in between.