Patti P. Phillips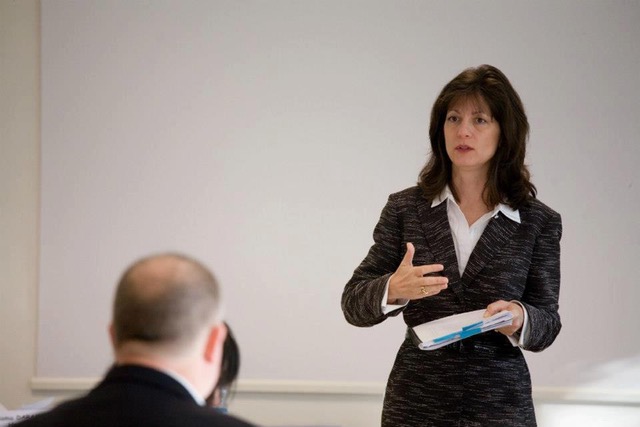 Dr. Patti P. Phillips, CEO of ROI Institute, Inc., is a renowned leader in measurement and evaluation. Patti helps organizations implement the ROI Methodology® in more than 70 countries around the world. Since 1997, Patti has been a driving force in the global adoption of the ROI Methodology and the use of measurement and evaluation to drive organizational change. Her work as an educator, researcher, consultant, and coach supports practitioners as they develop expertise in measurement and evaluation. Her work spans the private sector, public sector, nonprofit, and nongovernmental organizations.
Patti serves as a member of the Board of Trustees of the United Nations Institute for Training and Research (UNITAR). She serves as chair of the Institute for Corporate Productivity (i4cp) People Analytics Board; Senior Advisor, Human Capital, for The Conference Board; board chair for the Center for Talent Reporting (CTR); and is an Association for Talent Development (ATD) Certification Institute Fellow. Patti also serves on the faculty of the UN System Staff College in Turin, Italy. Her work has been featured on CNBC, Euronews, and in more than a dozen business journals.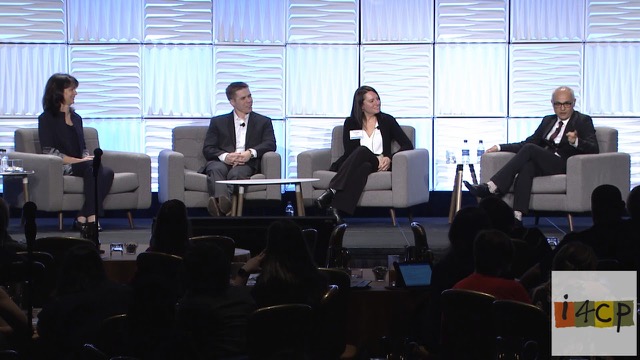 Patti's academic accomplishments include a Ph.D. in International Development and a master's degree in Public and Private Management.
Patti, along with her husband Jack J. Phillips, contributes to a variety of journals and has authored a number of books on the subject of measurement, evaluation, analytics, and ROI. In 2019, she and Jack received the Distinguished Contributor Award from the Center for Talent Reporting for their contribution to the measurement and management of human capital.
Patti Phillips can be reached at patti@roiinstitute.net.
Recent Appearances/Events
Date

Venue

Address

Date:

July 18, 2022
4:00pm - 5:00pm

Venue:

ATD Core 4

Address:

Grand Hyatt San Antonio River Walk
San Antonio, Texas

Notes:

Demonstrating the Impact and ROI of Learning and Talent Development

Date:

June 23, 2022
10:30am - 11:30am

Venue:

CSU Learning & Development Conference

Address:

Virtual Event


Notes:

Demonstrating the Impact and ROI of Learning and Talent Development

Date:

May 17, 2022
10:30am - 11:30am

Venue:

ATD ICE Conference 2022

Address:

Orange County Convention Center
Orlando, Florida

Notes:

Measure, Prove, and Improve the Value of DEI Programs

Date:

May 15, 2022
1:00pm - 2:00pm

Venue:

ATD ICE Conference 2022

Address:

Orange County Convention Center
Orlando, Florida

Notes:

Making ROI Work

Date:

May 14, 2022
8:30am - 4:30pm

Venue:

ATD ICE Conference 2022

Address:

Orange County Convention Center
Orlando, Florida

Notes:

ELI Preconference Workshop

Date:

May 13, 2022
8:30am - 4:30pm

Venue:

ATD ICE Conference 2022

Address:

Orange County Convention Center
Orlando, Florida

Notes:

ELI Preconference Workshop

Date:

May 12, 2022
8:30am - 4:30pm

Venue:

ATD ICE Conference 2022

Address:

Orange County Convention Center
Orlando, Florida

Notes:

ELI Preconference Workshop

Date:

April 27, 2022
9:30am - 10:20am

Venue:

2022 ISPI Annual Conference

Address:

Lipscomb University's Spark Center
Nashville, Tennessee

Notes:

We Are All Performance Consultants

Date:

April 27, 2022
3:00pm - 3:50pm

Venue:

2022 ISPI Annual Conference

Address:

Lipscomb University's Spark Center
Nashville, Tennessee

Notes:

Can Learning & Training Programs Drive Business Results?

Date:

March 24, 2022
6:30am - 7:30am

Venue:

STADA Global Learning Festival 2022

Address:

Virtual Event


Notes:

What's it Worth? Demonstrating the Impact and ROI of Training and Development

Date:

March 10, 2022
2:00pm - 4:00pm

Venue:

Marsh Center Webinar

Address:

Virtual Event


Notes:

Speaking Your Relevance in Your Institution's Language

Date:

March 3, 2022
10:30am - 11:00am

Venue:

MTI Global Solutions Symposium

Address:

Grand Caribe Convention Center
Orlando, Florida

Notes:

Measuring ROI in Knowledge Management